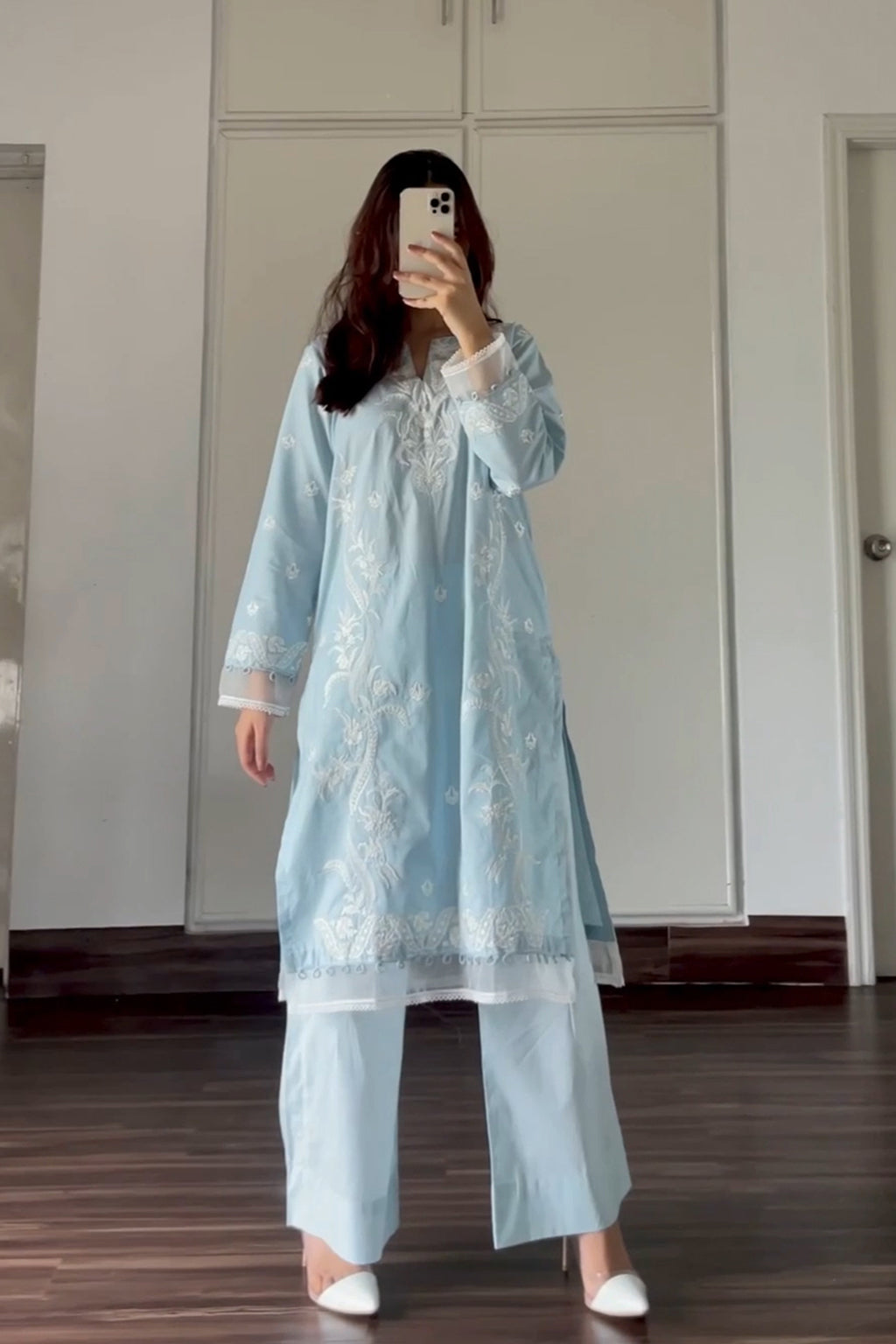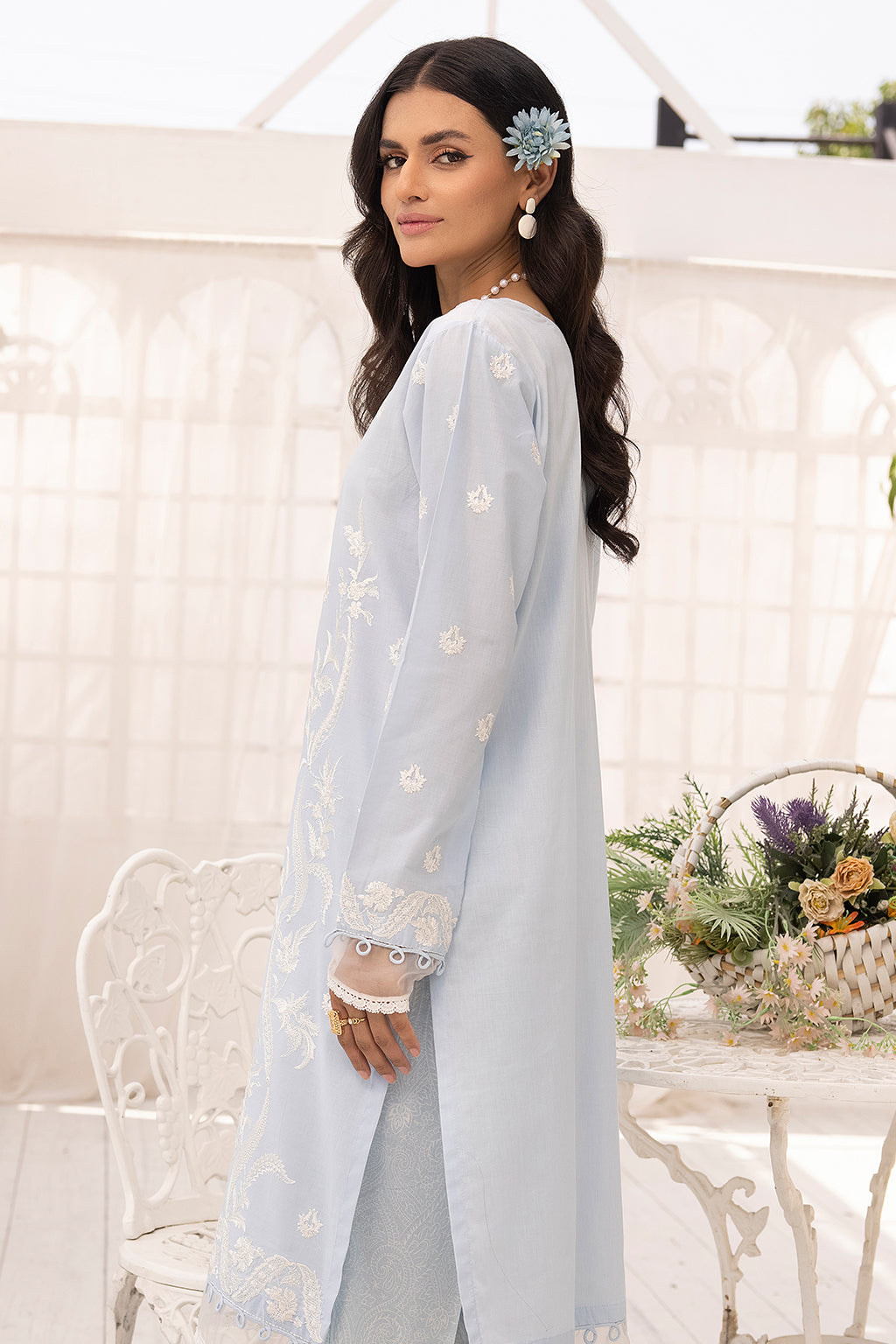 Availability:
Out Of Stock
The perfect 2 piece ensemble. 
3m Dyed Premium cotton Lawn with a fully EMBROIDERED Shirt Front and Fully embroidered sleeves.
Printed trouser 2.5 m premium cotton trouser
Shirt: cotton lawn
Laces may Vary when ordering as Stitched.
Stitched article will *NOT* be Returned as these are made specially on order.
Patch and lace at the back are not included.